Description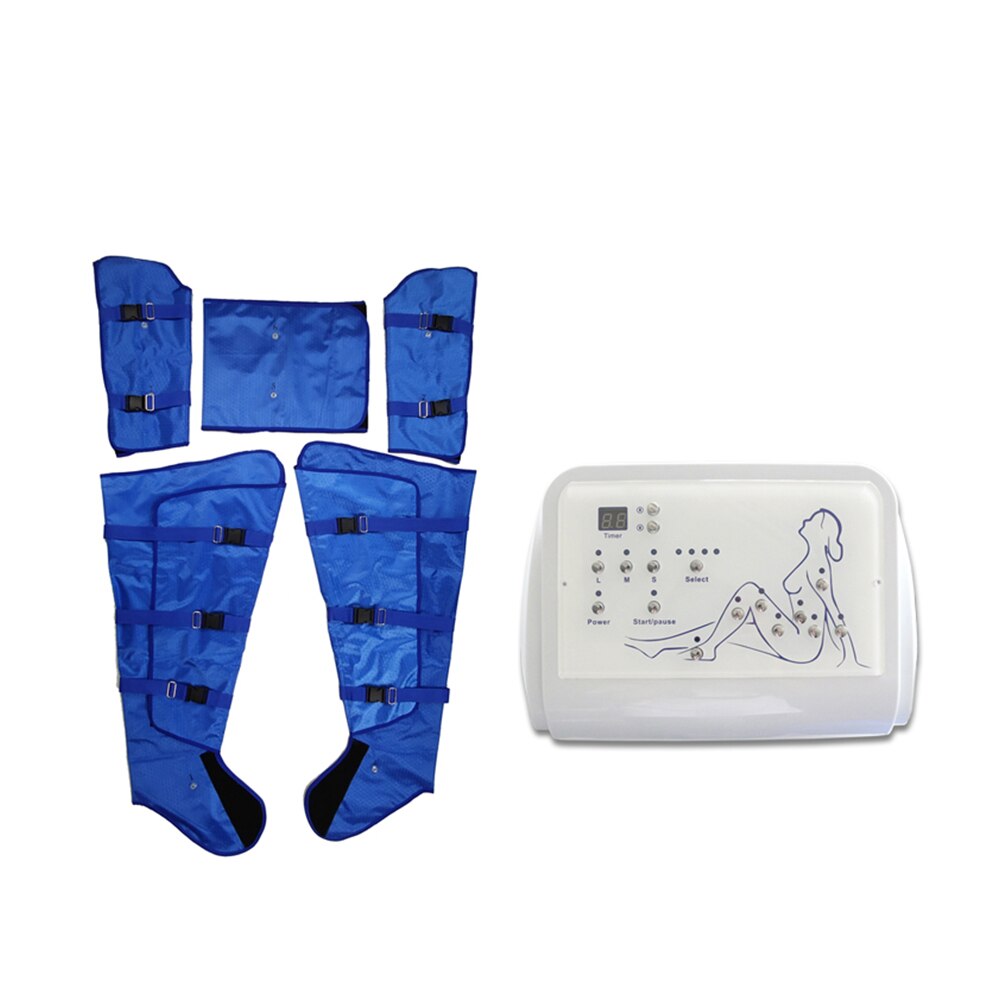 Lymphatic Drainage Vacuum Therapy Pressotherapy Machine
The lymphatic detoxification slimming machine is known as the human body "scavenger", mainly within the circulatory system of the human body. The inner recycle including: the blood circulatory system, the lymphatic circulatory system and tissue fluid, etc. The air inflation by the air bag tie customers' abdomen, arms, legs lymphatic at inflated circulation to a certain period of time and deflated, prompting within the circulatory system to speed up the cycle in the human body, in order to achieve detoxification slimming, endocrine regulation.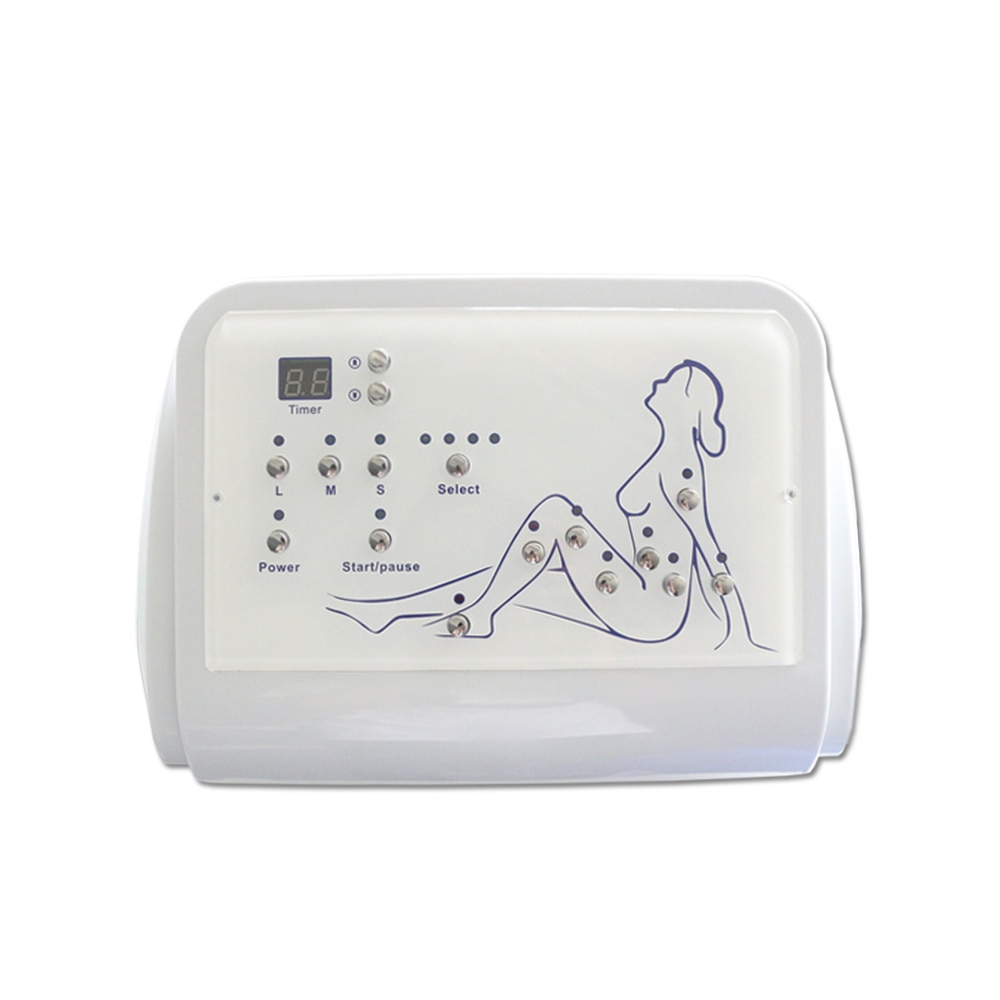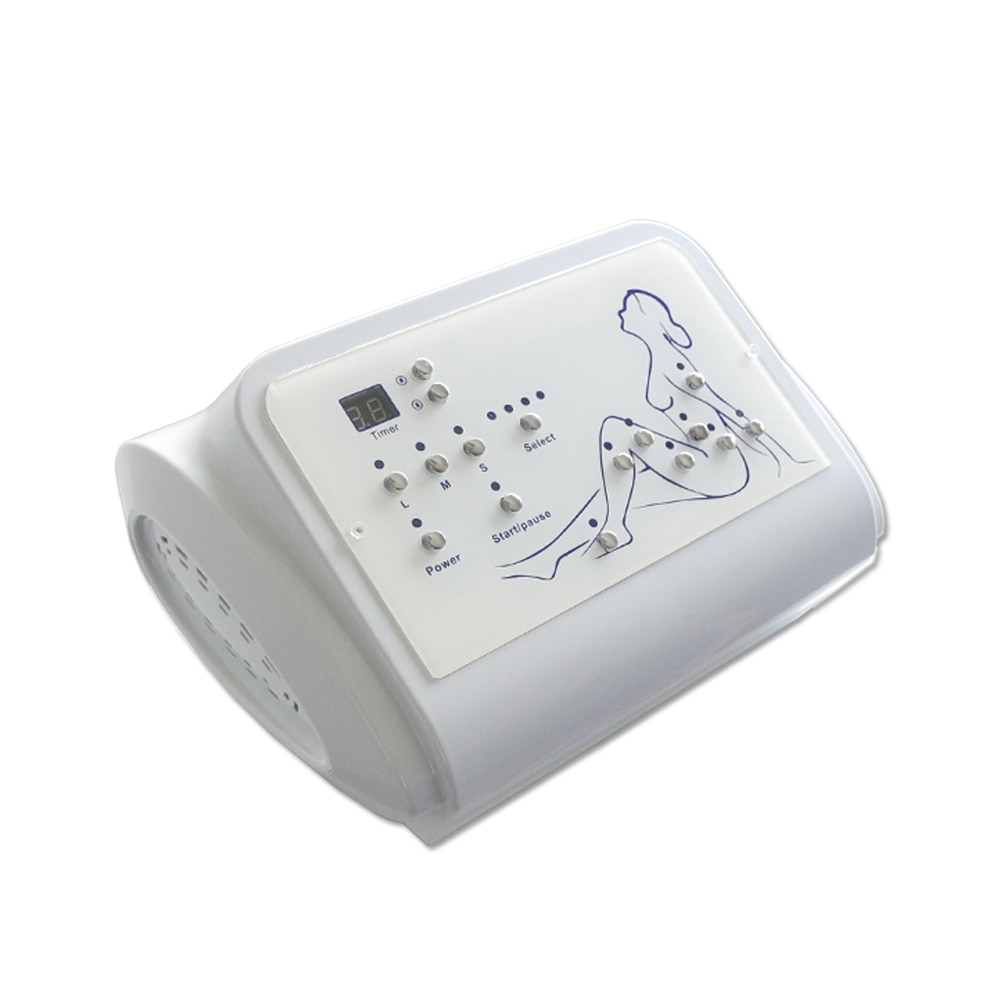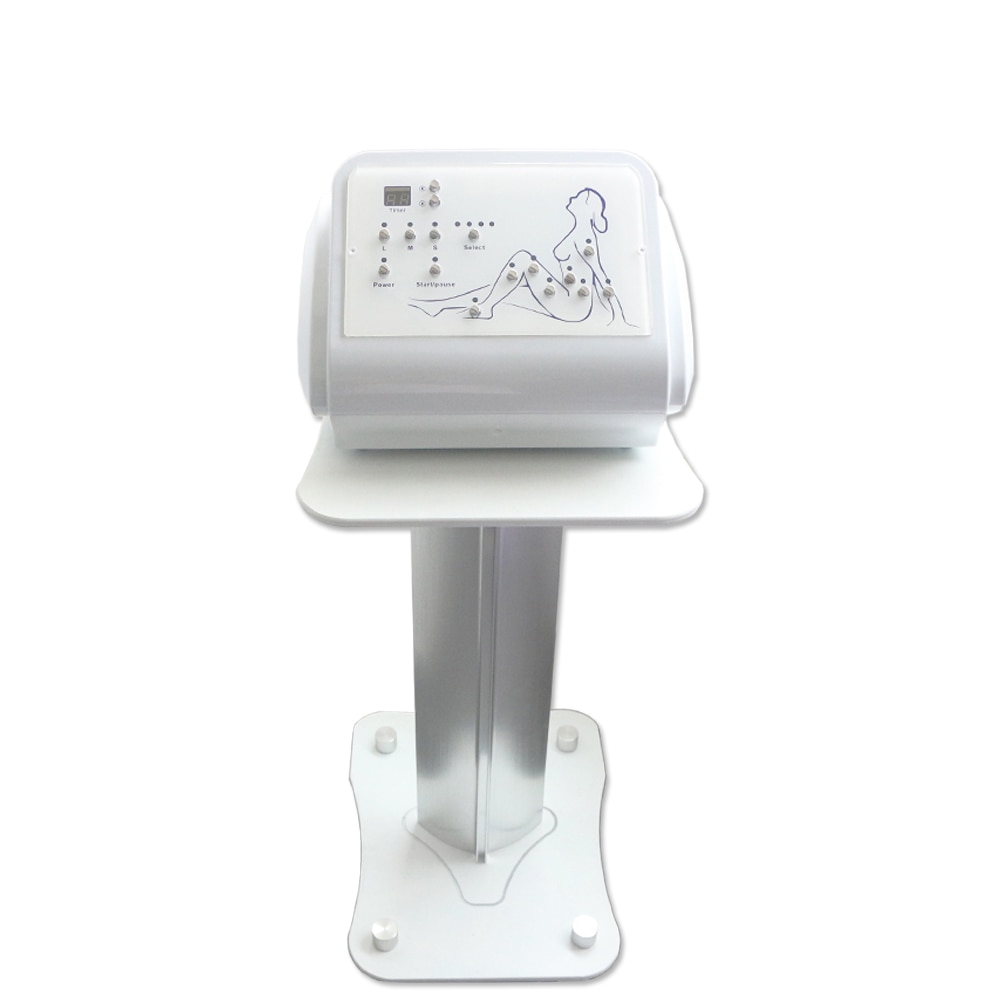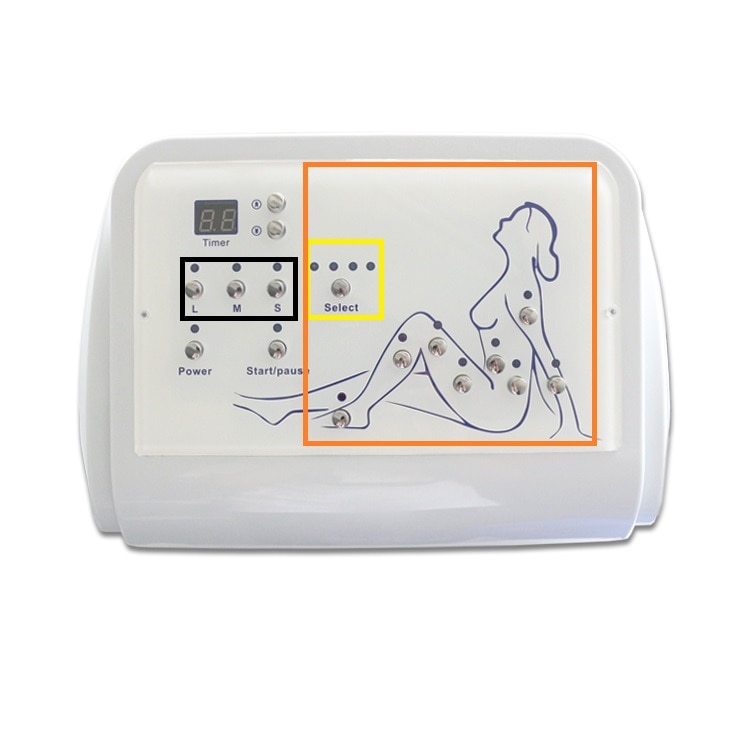 How to work?
1. 3 different levels for air pressure power for your choice
2. 4 different modes for the treatment.
3. From left to right: First
three mode is automatic mode, and forth mode is manual mode:
1) Air flow: foot-legs-waist-arms. Inflate and release the first airbag, and then the next one.
2) Air flow: foot-legs-waist-arms. Inflate and release the first airbag, and then the next one. After 3 times, inflate all the airbags togther.
3) Air flow: foot-legs-waist-arms. The first airbag does not release air pressure
when inflate the next one, so all the airbag keep inflated once finished.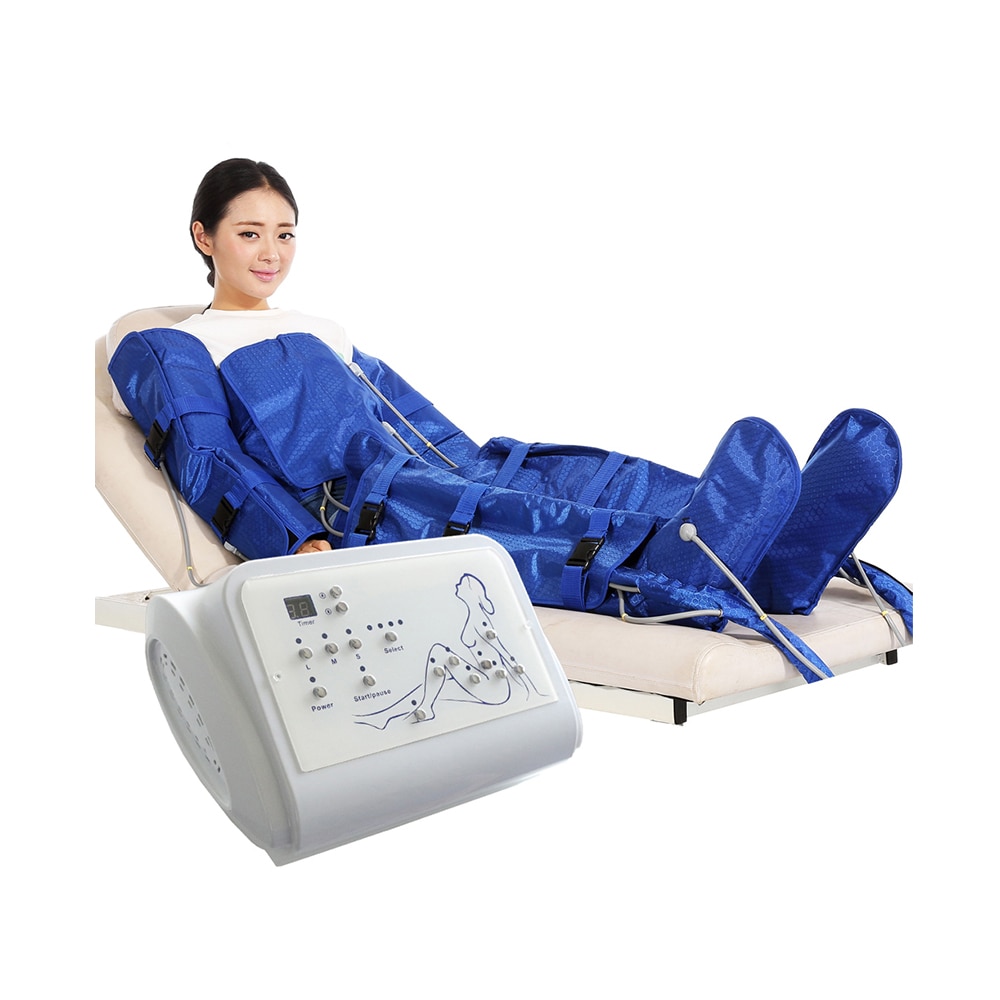 Pressotherapy
The pressotherapy, with a set of cloth-like accessory and 8 pieces of air bags, which allows for pressure by cycles or all-together for both the whole body and certain parts of the body, is a compression system designed to increase the venous and lymphatic flow and enhance extra-cellular fluid clearance. It is highly recommended for the treatment of cellulite, which is a safe alternative to liposuction. It relieves pain and swelling, and provides immediate comfort. It redefines the legs, stomach and arms while enhancing skin tone.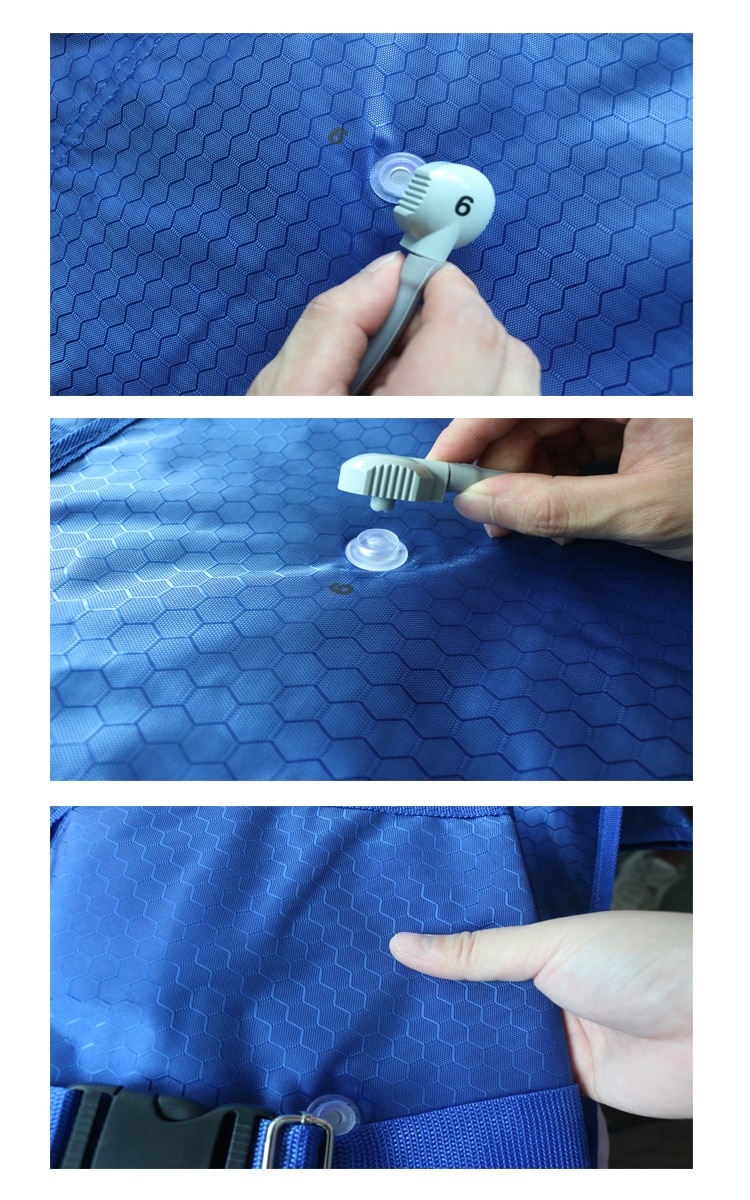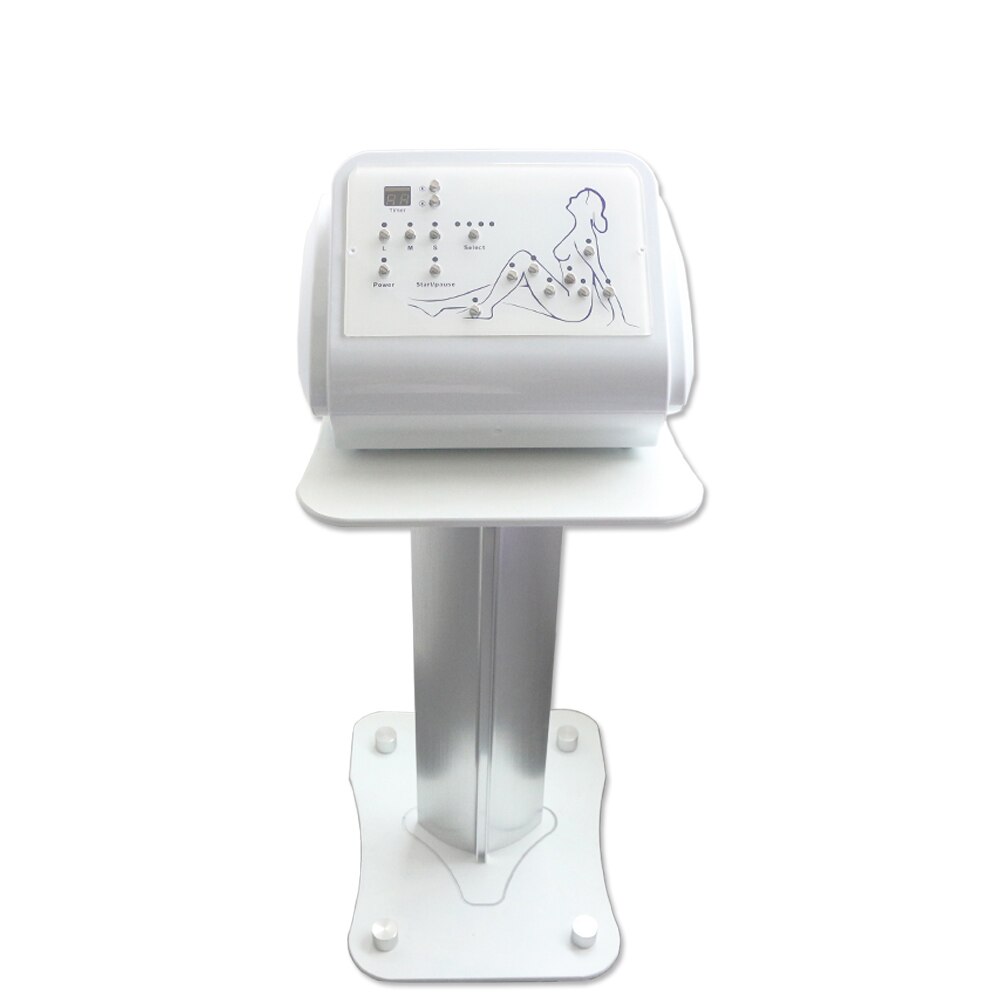 Application
Enhance lymphatic and blood circulation.
Promote collagen and cell activation.
Increase the speed of metabolism, speed up the body to excrete waste and excessive water.
Relax muscles, relieve muscle spasms, relieve muscle pain.
To tighten muscles of the arms, legs, thighs, buttocks, lower back, abdominal muscles, re-shaping body contour.
Weight loss, slimming, shaping, cellulite reduction.
| | | | |
| --- | --- | --- | --- |
| Product Name | Max Air Pressure | Control | Voltage |
| Air pressotherapy | 0.1Mpa | Button control | 110V-220V |
| Packing | G.W. | Warranty | Type |
| 55*41*42CM | 19KG | 2 Years | Air pressure |
| Certification | 1 In 1 Functions | Air Bags | Power |
| CE | Lymphatic drainage (Air pressotherapy) | 16 Pcs | 80W |