Student-Athlete Sports Performance Training in Fredericksburg, VA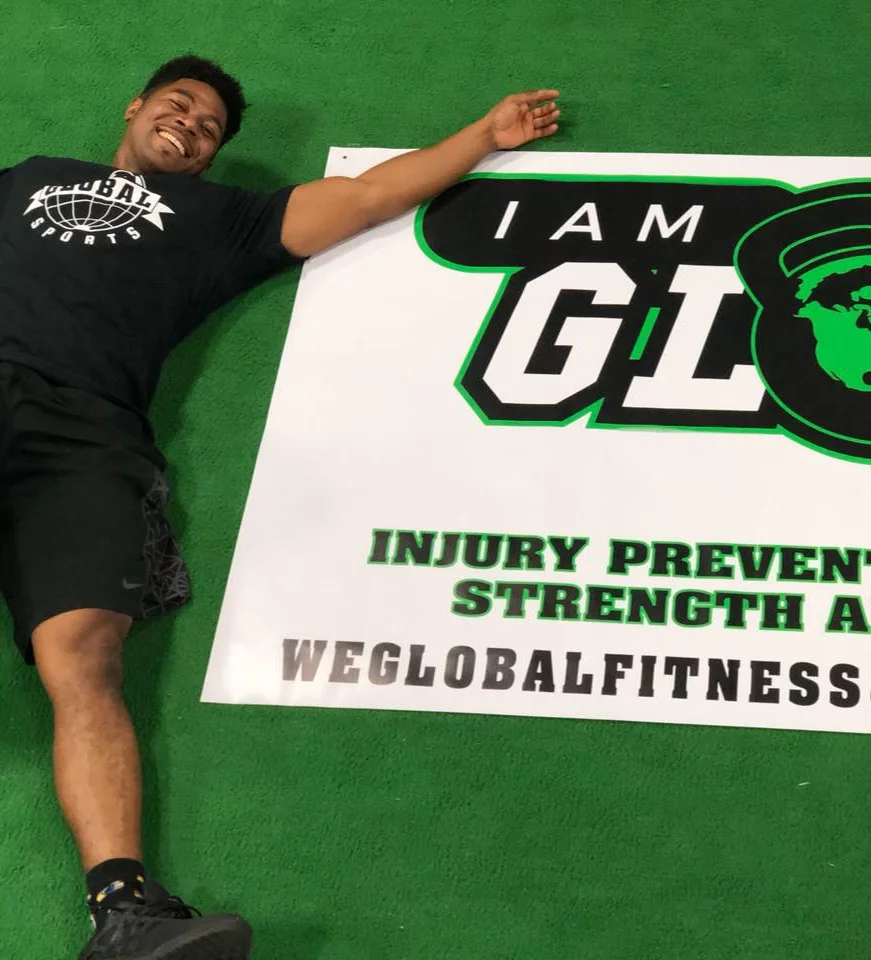 Fitness training is a career I stumbled upon. I was a creative major in college: artist visual communications and design, and only played on the basketball team for fun. I had played the sport for half my life, and never really realized how much I enjoyed the good exercise, team spirit, and of course winning.
I was enjoying college life with a very special girl when things took a hairpin turn. She gave birth to my first son when I was at the tender age of 21. 
 
I was crazy about our son, and took him everywhere with me. So I shared my love of basketball with him. Even though I was a young father, I wasn't ready to throw in the towel on a career in sports. I wanted to lead by example, that is, show my child my personal best because I wanted to show him who he could become with hard work and determination. My love for my son became a genuine love for all young athletes. 
 
I was given the opportunity to train student athletes for Marty Peters, the founder of the speed training facility, FASST, LLC. That foot in the door introduced me to other people who would be an integral part of my learning the industry. I met physical therapy assistant, Kate Schlemm, who taught me how to train athletes, focusing on injury prevention. I also crossed paths with coaches Dan Emory and Lynee Pina who trained on Vertimax while I worked for Marty. All 3 of these colleagues gave me invaluable advice in the way of athletic training, which I passed on to my son while training him as well. 
 
Marty moved on to Northern Virginia to train and I stayed here in Fredericksburg, Virginia. A few prominent parents of the children I was training gave me the go ahead to keep mentoring their children. Shortly afterwards, I formed IAmGlobal Sports. My athletic and speed training facility offers top-notch mentoring for the Fredericksburg community. Besides giving youngsters plenty of exercise, my program keeps children out of trouble and gives them healthy self-esteem. 
10 YEARS OF CERTIFIED TRAINING EXPERIENCE
8 YEARS OF EXPERIENCE IN VERTIMAX SPEED TRAINING
10 YEARS OF CERTIFIED TRAINING EXPERIENCE
I AM GLOBAL SPORTS TRAINING FACILITY
1130 INTERNATIONAL PARKWAY SUITE #151
FREDERICKSBURG, VA 22406
OPEN 7 DAYS A WEEK
6:00AM – 10:00PM