Description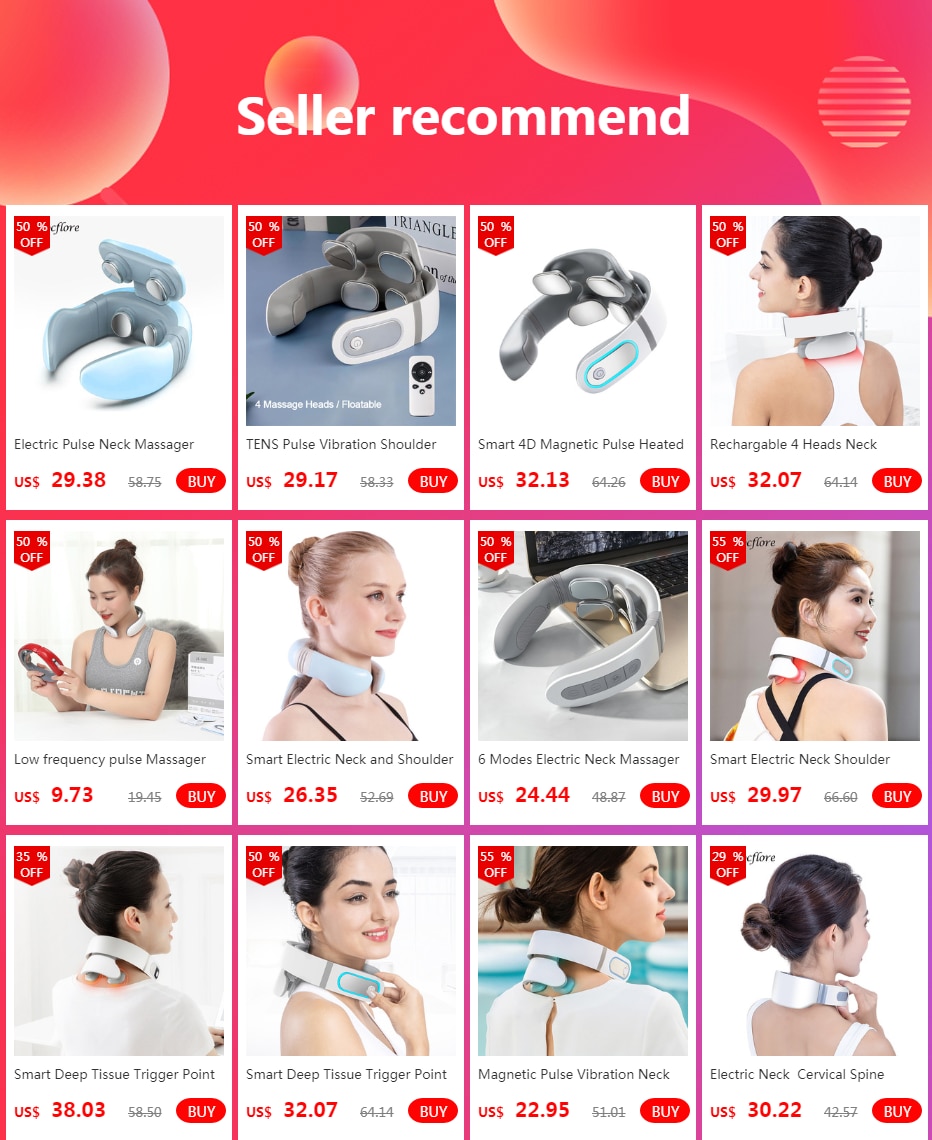 Features:

Color: Blue

Material: ABS, silicone

Voltage: DC 5V

Power supply: USB

Battery capacity: 600mAh

Charging time: 2-3 hours

Using time: 2 hours

Features: massage instrument, prevention of cervical spondylosis, physiotherapy machine, multifunctional



Note:

Use wet towel to wet the neck before using to avoid possible sense of piercing pain.



How to use:

1) Before use, first wet the skin of the cervical spine with a wet towel, and then put the product around the neck, make the electrode close to the skin of the cervical spine, adjust the position of the product, turn on the host and adjust the appropriate massage intensity and mode.

2) Press [ON/OFF] button to enter the default mode, the default gear position(0 gear).

3) Press [M] button to switch mode, 6 modes available.

4) Press [+]/[-] button to adjust intensity

5) Press the middle button for heating up function.





We only provide the English version of the manual, if you need other languages, please contact us.



Attention!!!

If you are under medical treatment or if you have abnormal conditions and the following cinditions, you must consult your doctor before using .

1.A person with a spinal deformity or abnormality, a person who has a history of treatment will be used in the affected part,a person with osteoporosis, a person who needs to be rested, a person with fever

2.Patients with electronic devices in the body, patients with bleeding disorders, allergic contitutions, patients with hypertension

3.Maligant tumor patient

4.Patients with acute diseases such as heart disease

5.Pregant woman or being in menstruation

6.Children or who have had surgery on the outer shell

7.Frail and sick

8.The surface of the product is hot, and people who are not sensitive to heat are used cautiously.