Description
Sleeves Arm Sleeve Bike Ice Sleeve Long For Women Men Sun Protection Sunscreen Outdoor Sports рукава втулка Mangas
Sun Protection Sleeves
    Sun protection sleeves can be used bike cycling, climbing, fishing, running, driving. UV protection sleeve, sun protection effect 50+. Women are not the only ones who need arm sleeve sun protection. Those sleeves for men.
Arm Sleeve Information
Size: Free Size
Material: 90% Nylon +10% Spandex.
Color: WhiteBlackBluePinkGrayPurpleNatural Color
Applicable Population: MenWomenTeenagers
Sun Protection Cooling Tools: UV Protection sleeve ice sleeve
Sleeves Features
1.Good elasticity, not tight.
2.The finger seams are reinforced at the wrist, It's comfortable to wear and does not get off the line.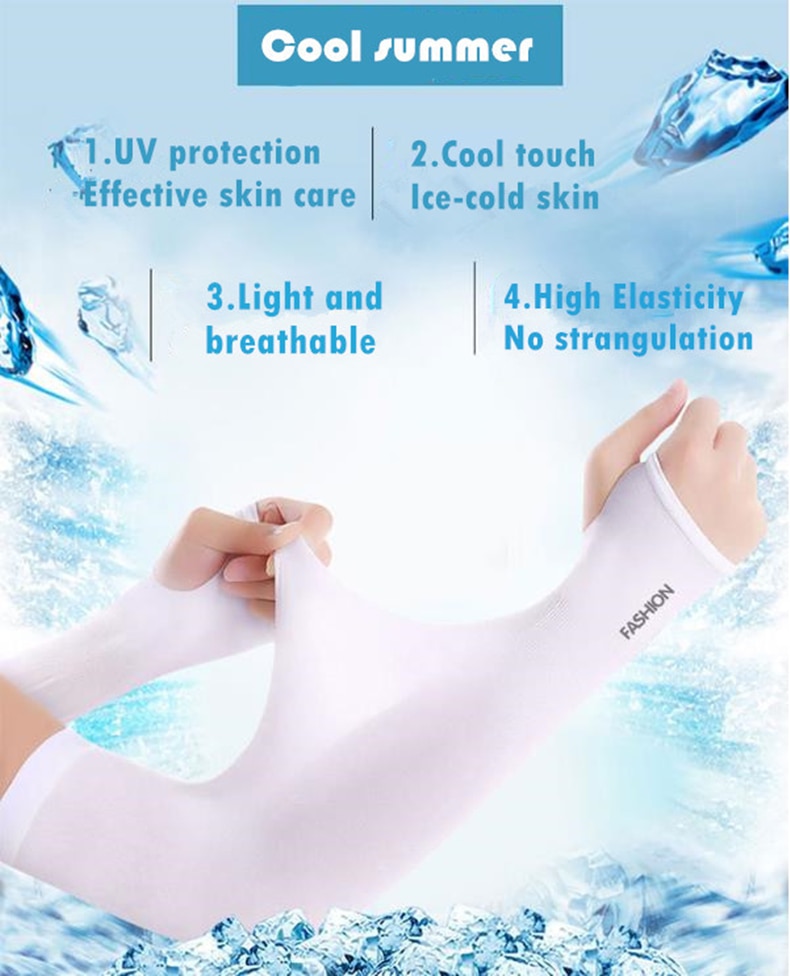 Summary Of Advantages
Six advantages: Sun protection Fabric Absorb sweat High elasticity Segmented Reinforcement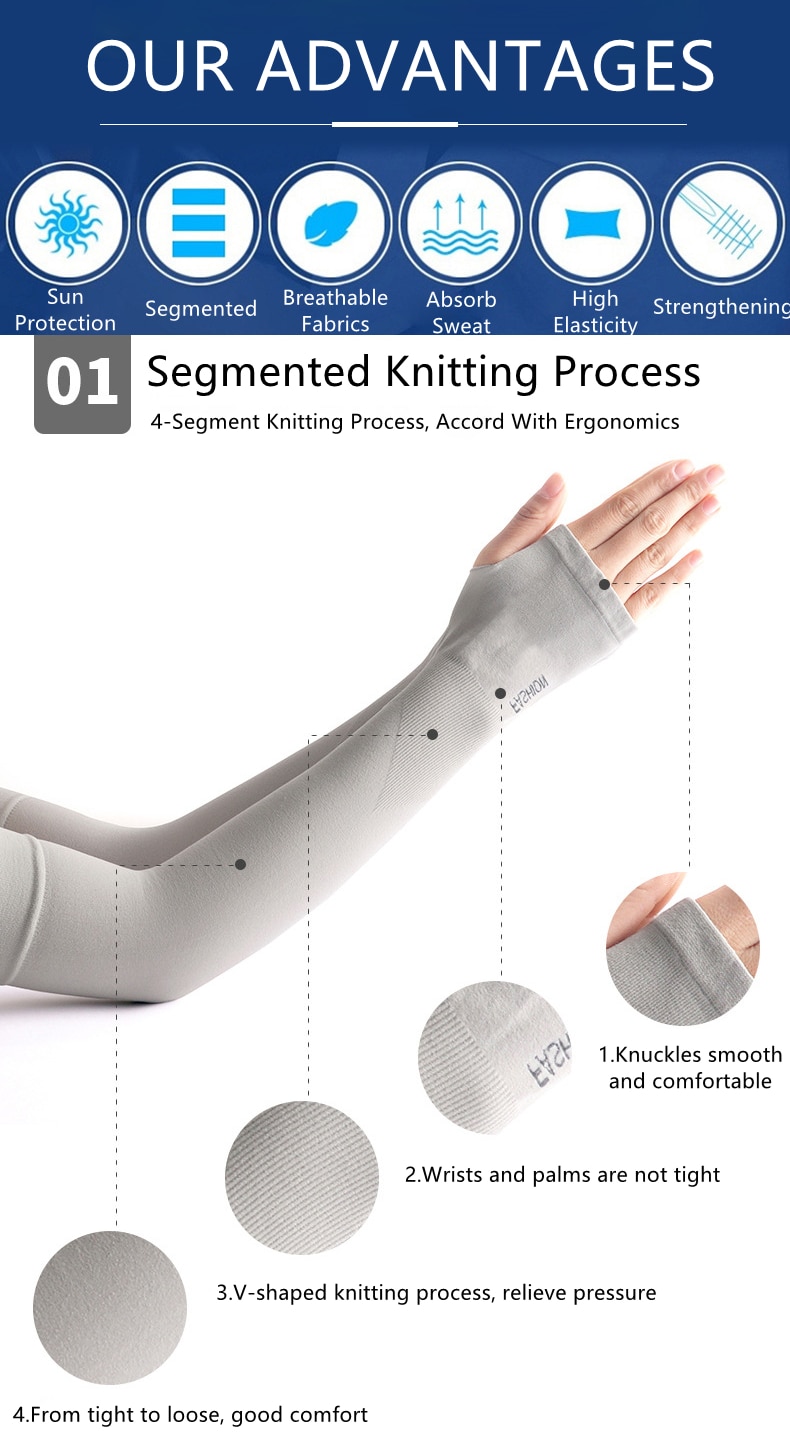 Segmented knitting process. Four-segment knitting process. Accord with ergonomics
(1). Knuckles are docile and comfortable.
(2). Wrists and palms are not tight.
(3). V-shaped knitting process, relieve pressure.
(4). From tight to loose, good comfort.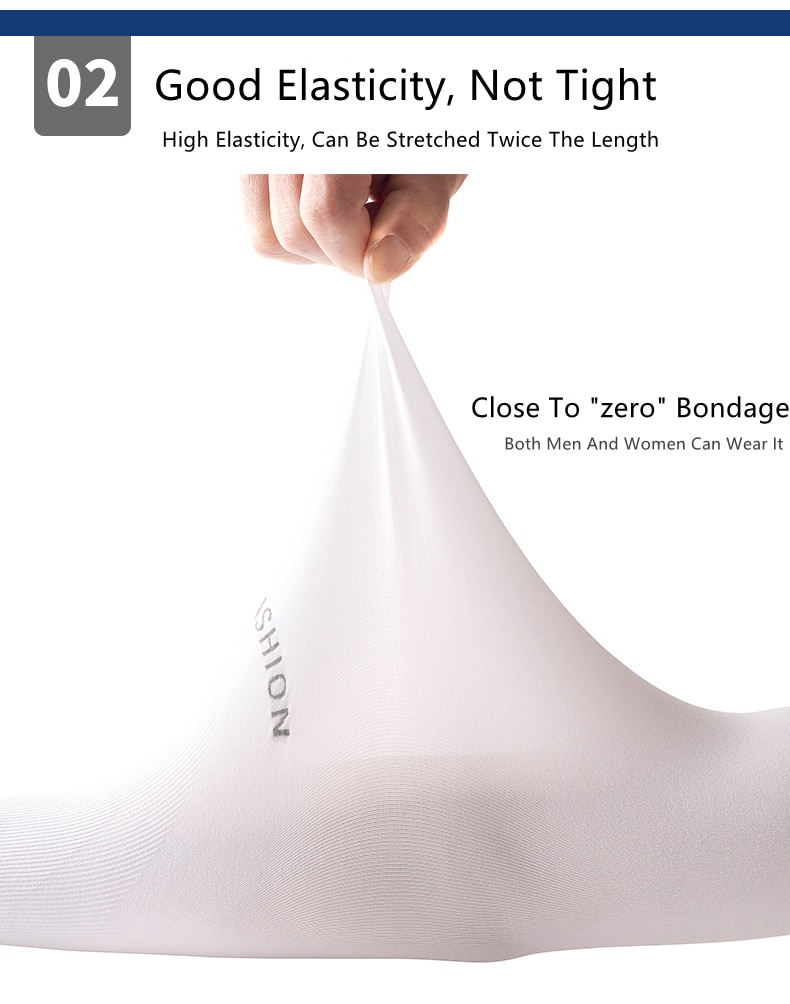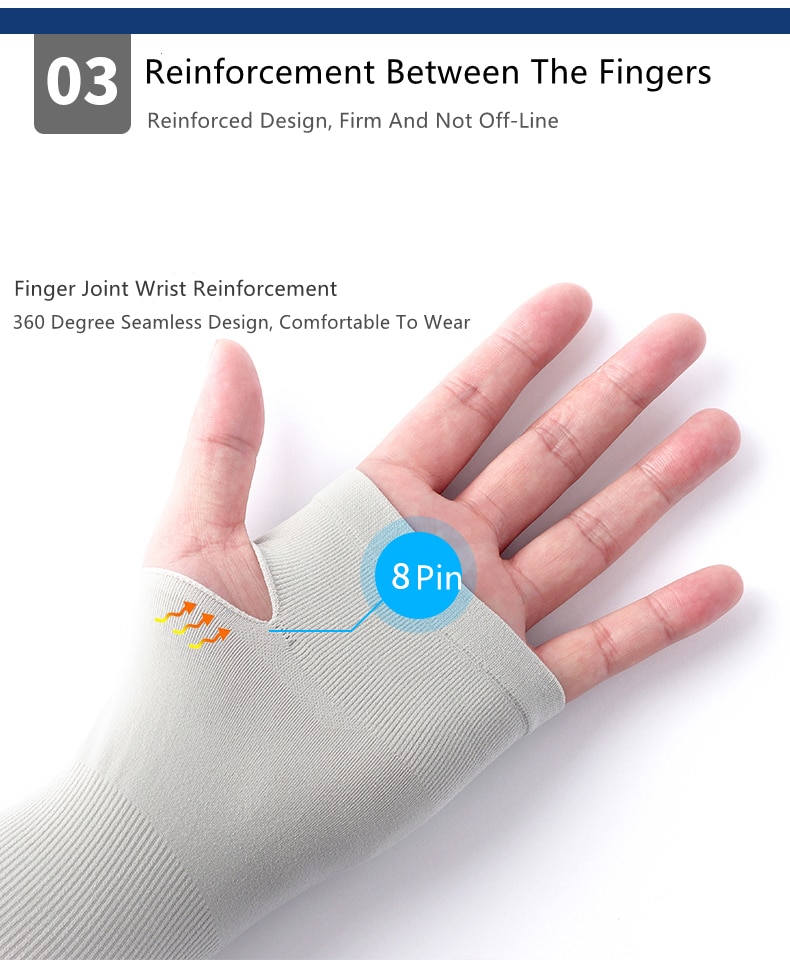 Comparative Advantage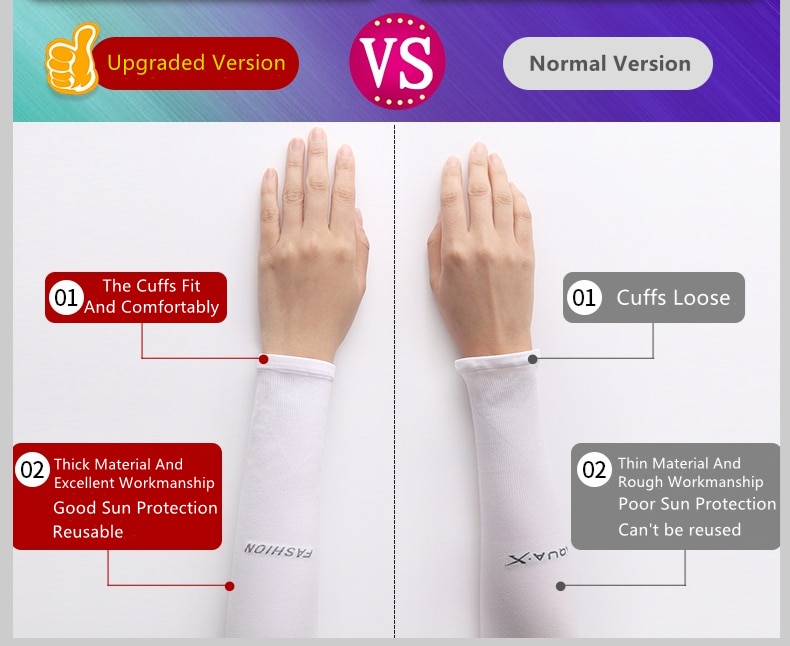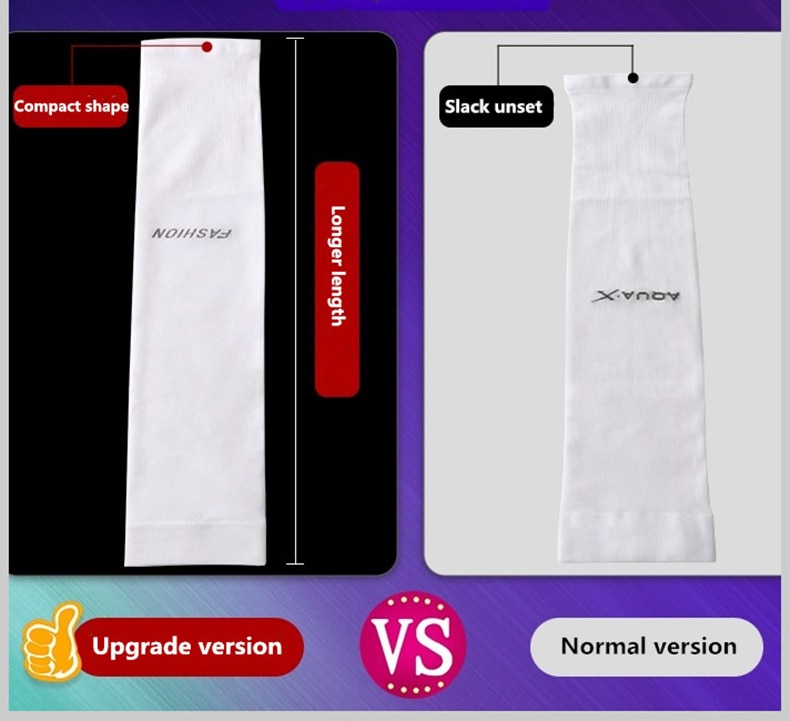 Elasticity Test
    Arm sleeve is put on the legs. The model is 180cm tall and weighs 75kg. Both men and women of 35-130 kg can wear.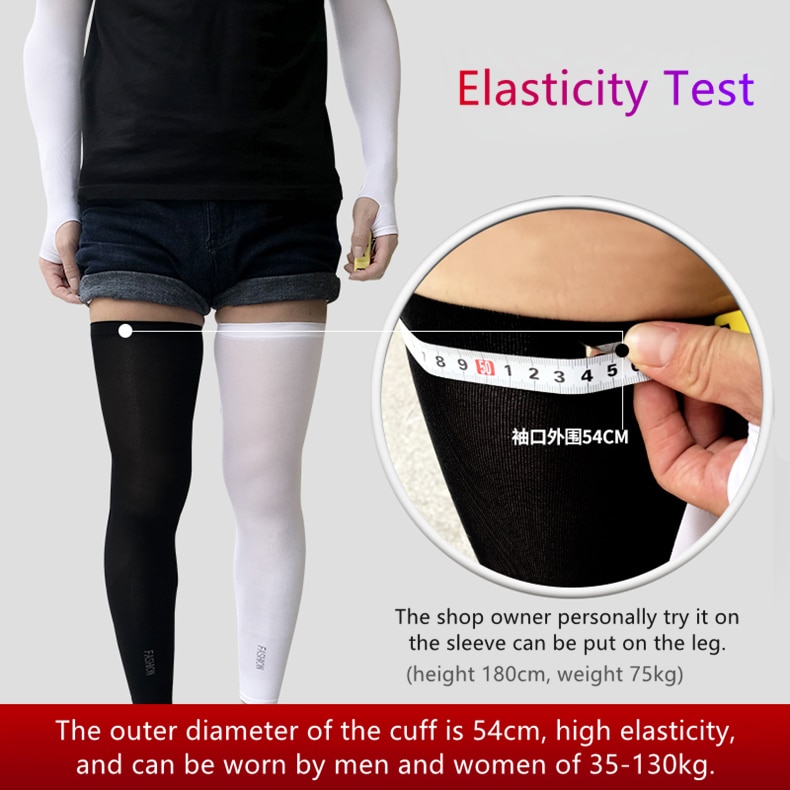 Tensile Test
Stretch the length of the sun protection sleeve to 120cm, Don't worry that the sunscreen sleeves are not long enough.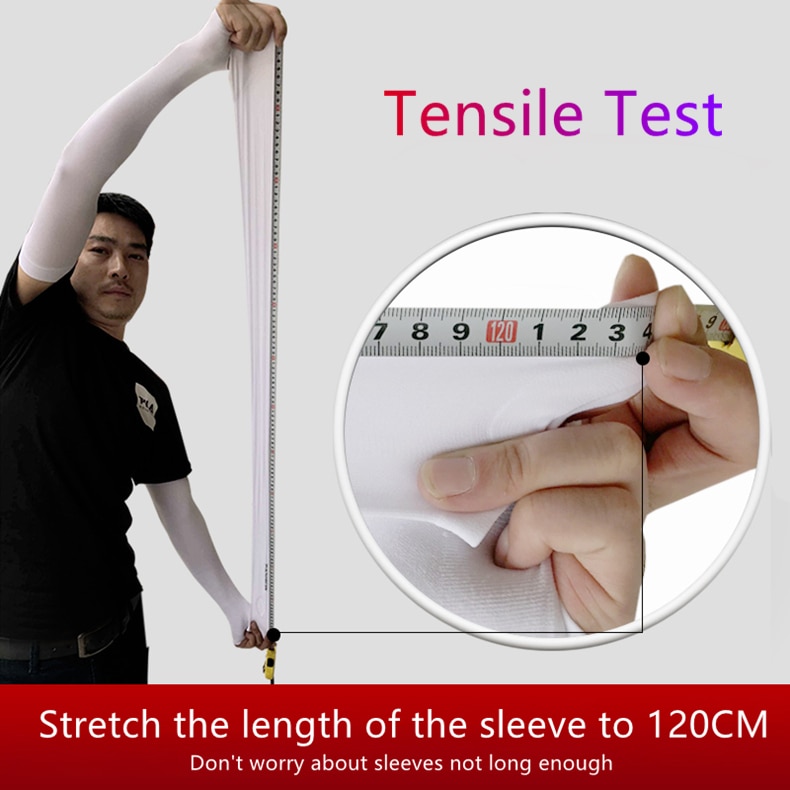 Color & Style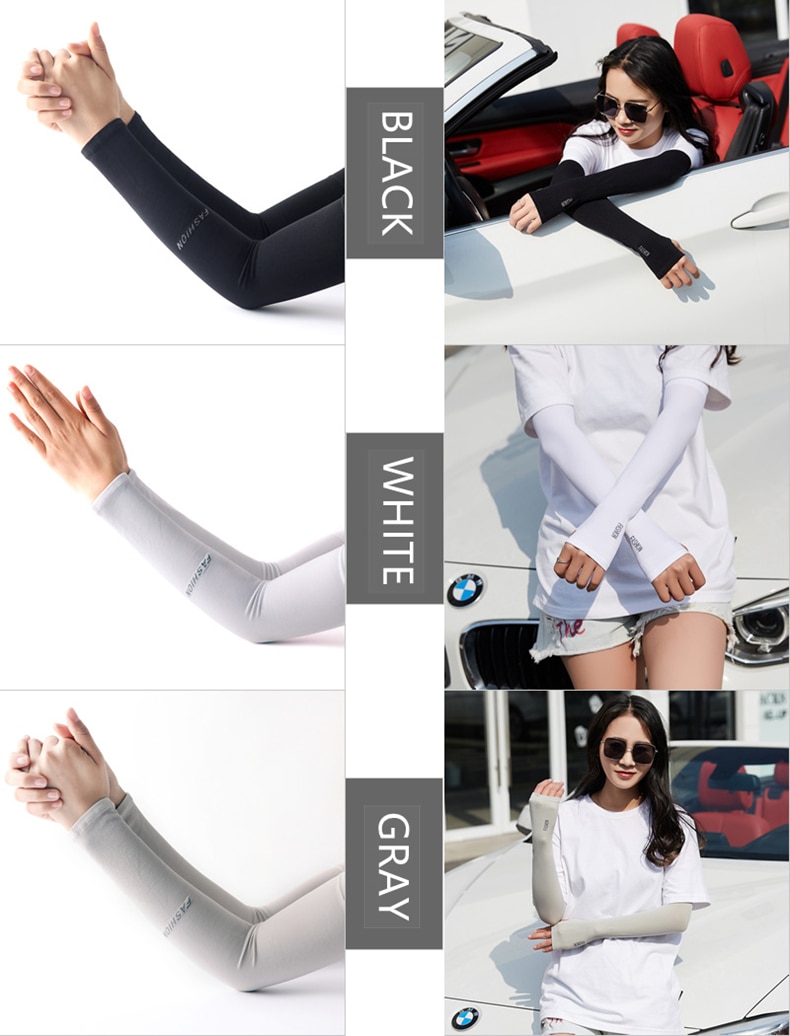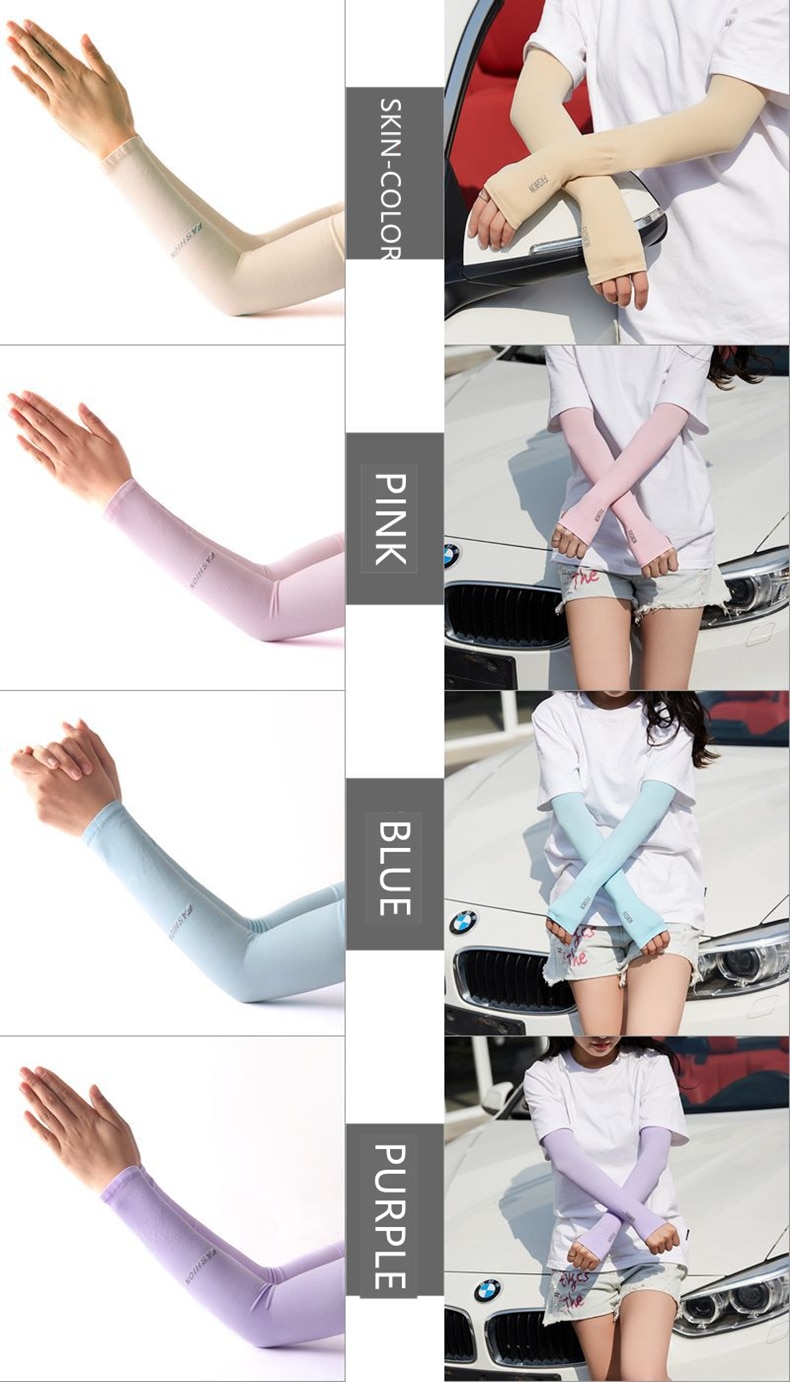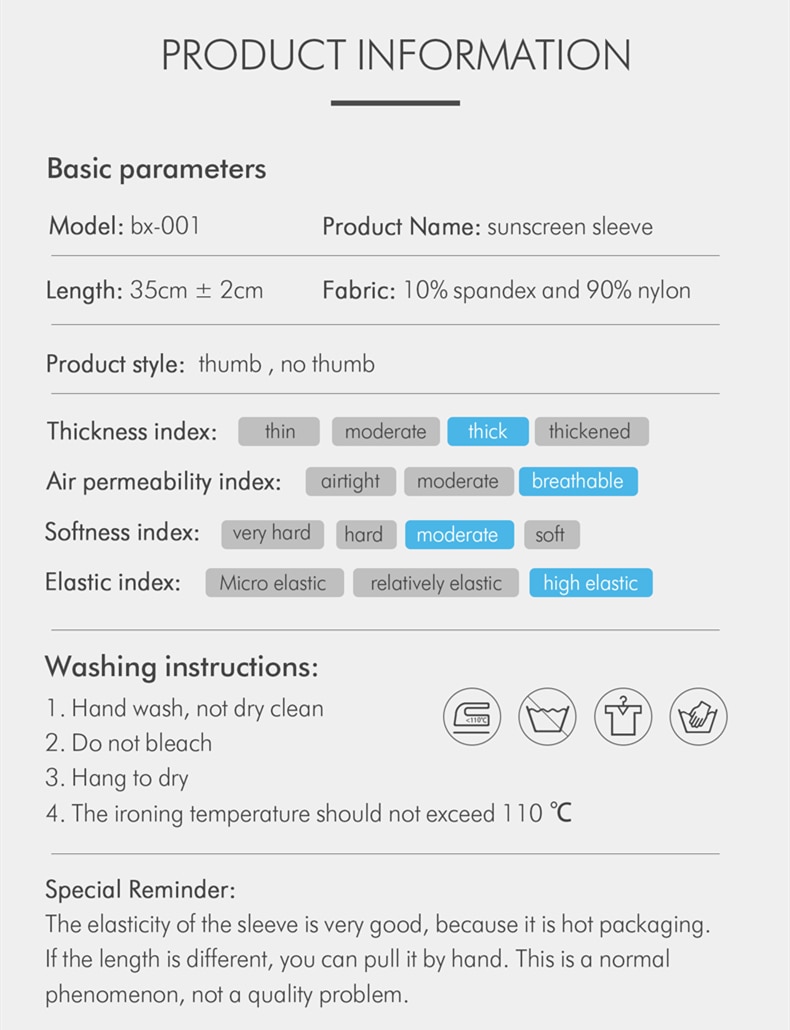 Model Tries On Sleeves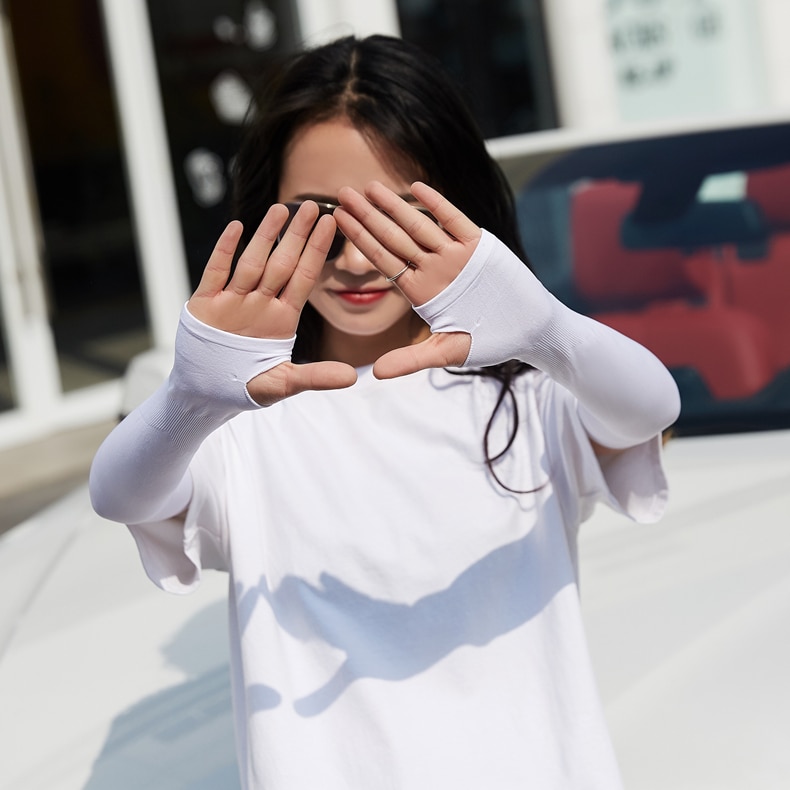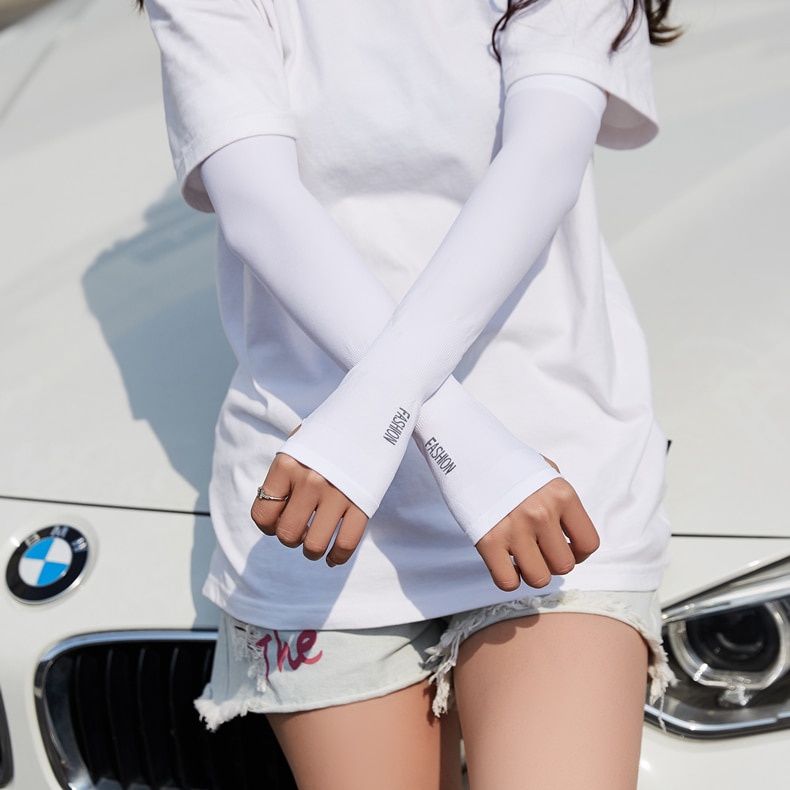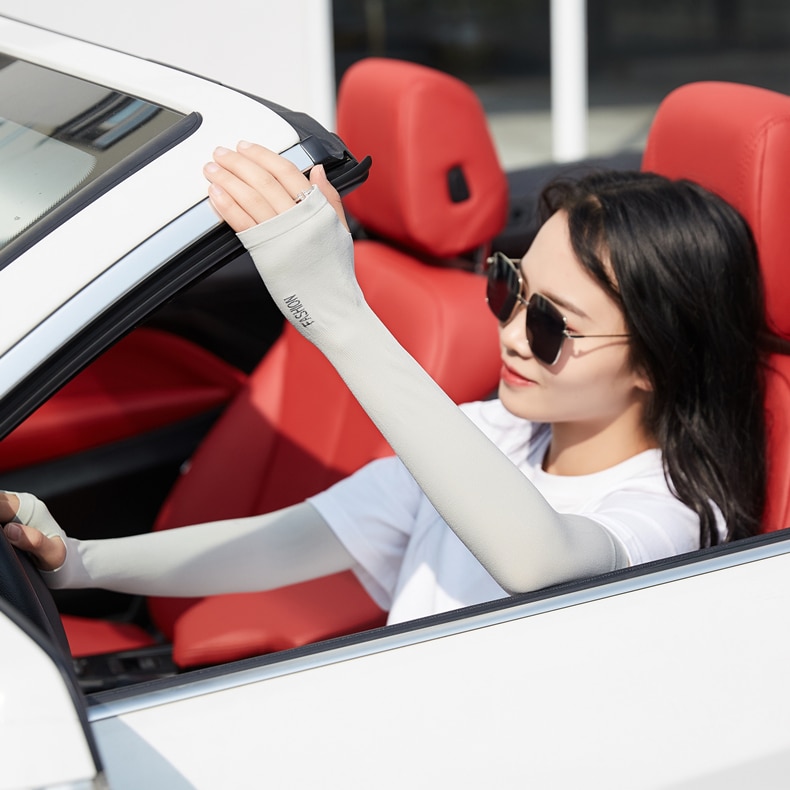 Sun Protection Report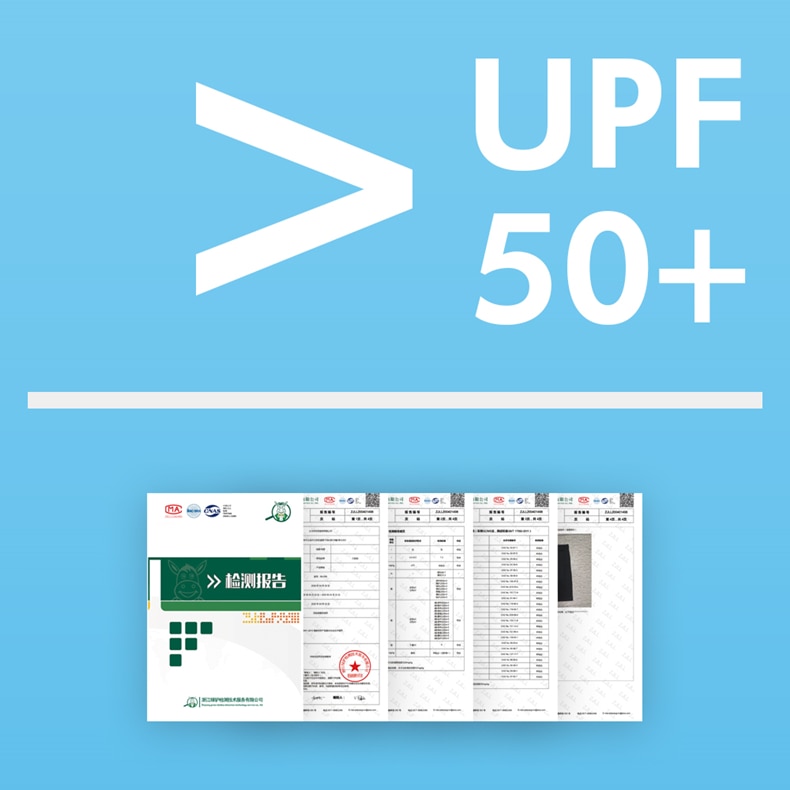 Warm Tips
Arm sleeve elasticity is very good, because of hot packaging, so a pair of ice sleeve length is not the same, belongs to the normal phenomenon. It's not quality problem.
If you find thread or thread on the cuff, it is normal. Please do not pull it by hand. Please use scissors to reduce it, it does not affect the use.